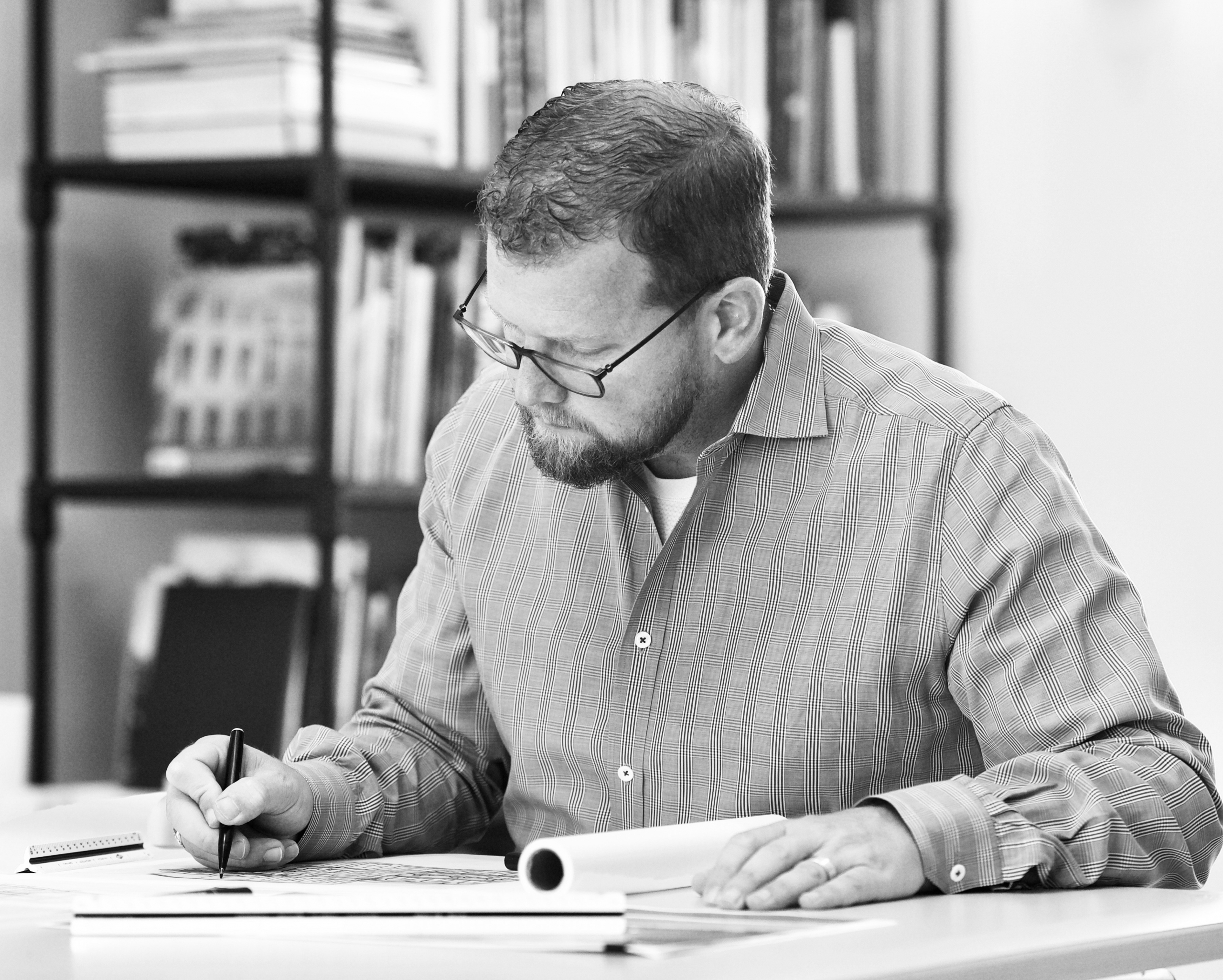 PETER PAULOS JR., AIA
P H Architects, LLC
Peter Paulos was a founding partner of P H Architects over a decade ago. He started his architectural career in Salt Lake City, where he developed his passion for the profession. In 2002, he moved East to Connecticut, not only to pursue his line of work, but to support his wife's equestrian career. Peter strives for diversity with project typologies and locations. This rich diversity of building types includes residential, both single and multi-family, mixed use commercial buildings, fitness centers, clubhouses, and equestrian facilities. Furthermore, he has helped develop an exceptional service to our clients through all phases of design and construction by having his hand in every project.
Mr. Paulos holds an undergraduate degree from the University of Utah, School of Architecture, and a Masters of Architecture degree from University of Michigan. He is also a David Linton Memorial Scholarship recipient from the General Fraternity of Beta Theta Pi and an Ian Sundly Memorial Scholarship recipient from the University of Michigan. He has been certified by the National Council of Architectural Registration Boards. Furthermore, he is a member of the American Institute of Architects and is licensed in the state of Connecticut, New York, Rhode Island, Massachusetts, Utah, Idaho and Arizona.
P H Architects' endeavor is to create and renovate buildings that respond to the client's unique needs and to the constraints of the site and surrounding context. Each high-quality design must be practical in its response to solving the functional issues inherent in each project. Our designs all share the time-honored elements of architectural qualities of proportion, scale, light, texture and color. We are committed to creating beautiful buildings, rooted in historical references and built responsibly with modern construction practices.
We are also devoted to using quality materials in a responsible manner, implementing sustainability guidelines as a core value.
Our commitment to deliver complete client satisfaction is unwavering and is a testament to our principled philosophies. Our firm is dedicated to providing personalized service and direct principal attention to each residential and commercial project.
We offer one-stop shopping from architectural design and implementation to interior design and master planning. Our expertise and love of what we do will be seen and enjoyed by future legacies.